On Friday morning, my Jimny was trapped in a palm oil plantation, on my way to the family's orchard. Unable to move back to home as the hill was to slippery to climb on. You know, monsoon season and the mud and things like that. The Jimny is with it's tarmac tyres on, and it won't help much anyway...
Saturday afternoon, called a friend for a Rescue Operation and both of us sprinted to the spot we the Jimny was left overnite.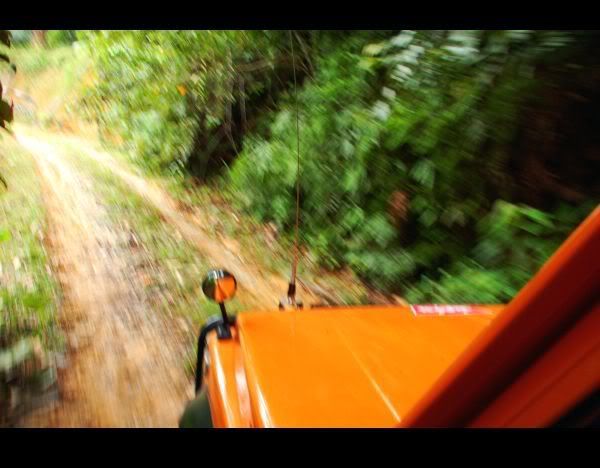 Even with the Orange Jimny's studded off-road tyres and good 4x4 tranny, it was not an easy pull.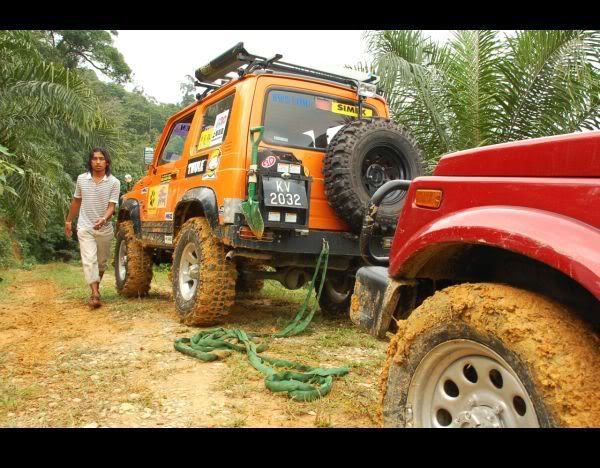 Anyway, hard works pays off! On the solid ground, we enjoys the scene!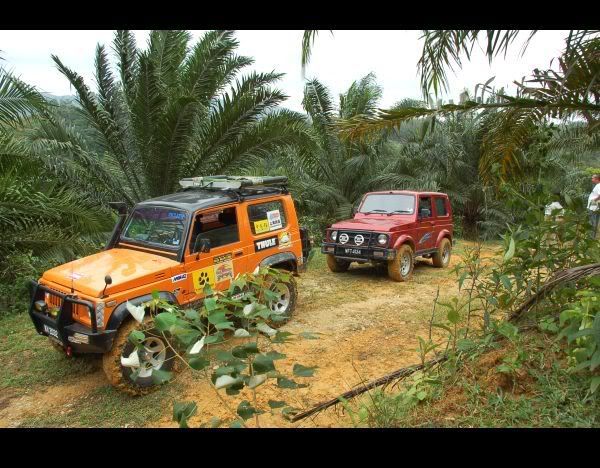 Yea, it was dog and hound chase after that!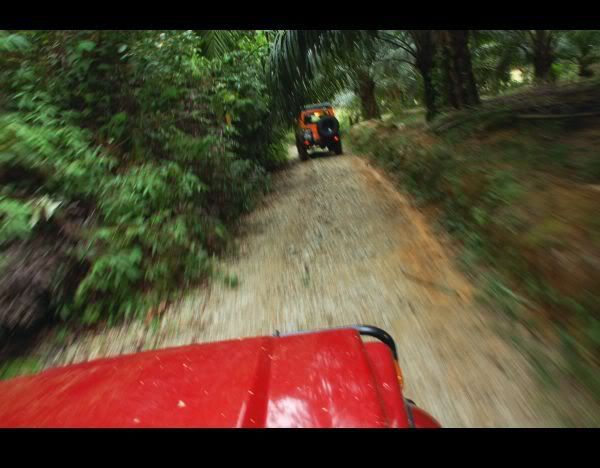 Later, both of us on the road and heading home. The weekend was officially over!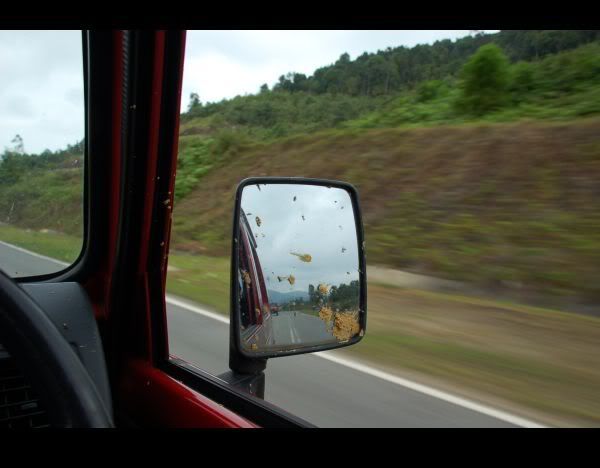 ( Pak Halim, kalau nak tengok gambar besar sikit, click aje atas gambar tu! )