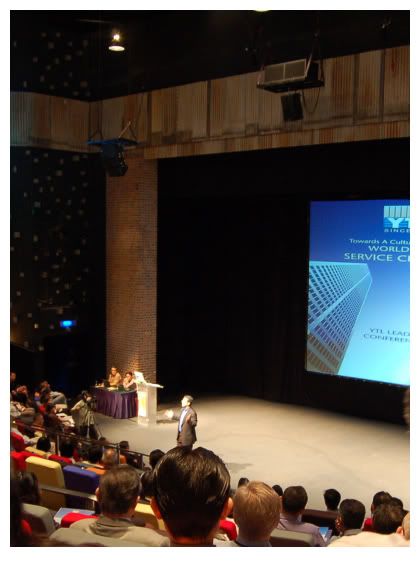 l am neither an architect nor a building contractor but l when l visited this KL Performing Art Center in Sentul recently, l knew that this time the restoration work was done correctly.
l attended the Group's annual conference in the old KTM Yard which was giving a new leaf of life. The hall (above) was renovated from the circa 1940s building. The bricks columm is original and the utilisation of the old asbestos roofing sheets as a sound absorber perfectly compliment the whole scenery. It just like walking into the old time cocoon...
But l wonder, among hundreds of us there, how many are appreciating this passion?