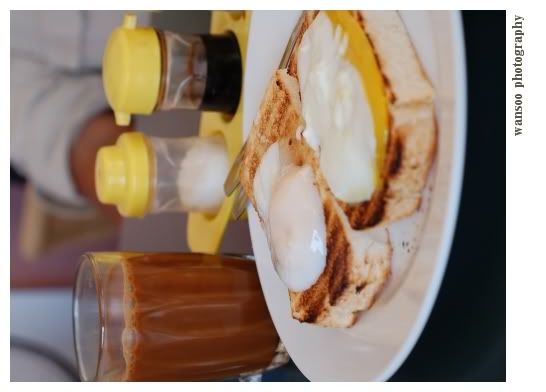 Was with Aminol at Ipoh the other day when he ordered "Roti Teloq Tabuq" at his fav Kopi Tiam, little did l imagined that the "Roti Teloq Tabuq" will be served as above. Obviously also l was not expecting that the roti will be served as roti, silently l thought that "Roti Teloq Tabuq" will be roti canai type of stuff...
Tried it and washed down with the kopi susu ( albeit the glass was not the thick, flowery, olden days type ceramic cup ) and it was heavenly...
Do yourself a favor, try it when you are in Ipoh...