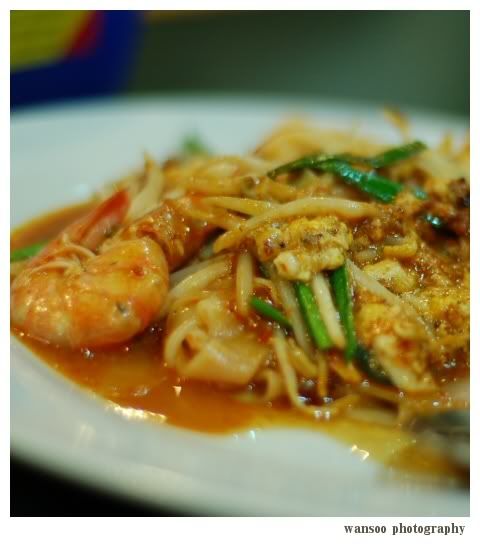 A plate of good char koey teow never fails to excite my palate. To get a good char koey teow, one have to travel to the northen part of the peninsular. Ipoh at least, Taiping may be, Penang surely. Or if you can't, Kuala Lumpur probably.
Was in Ipoh, got an invitation from Aminol for an evening rendevous at a Muslim run, Chinese style kopi tiam. The kopi susu was "out of this world" and the char koey teow was simply amazing.
Oh, that kopi tiam is in the shoplot near the Bangunan Perak Darul Ridzuan... In case you are there, give yourself a favor. Don't forget, order the kopi susu...