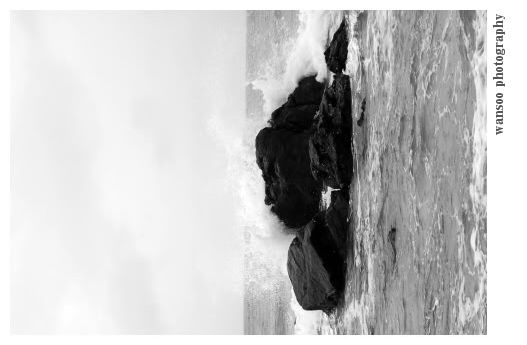 December is always be a best time for me to appreciate Terengganu, especially it's beach. l can sit hours by the beach, enjoying watching the waves hitting the rock. Absorbing the salty strong sea breeze. And occasionally walking on the beach, in the horizontal rain, as it is push by strong South China Sea wind.
This is monsoon season. In a perfect monsoon, we will have floods here and there. We will enjoy torrential rain that will fall for hours or throughout the night. Temperature will drop to pleasant 23 - 24 deg Cel and every body seeems wearing jacket.
This the time when we will start eating ubi kayu and kopi o for breakfast. This is the time when warung kopi in kampung will enjoy brisk sale as people can't go out for menoreh. This is the time to be enjoyed...
Beach can also be a perfect classroom to learn a few values in life. Say, something like patience and hope. It's a hope that persuade an angler leave his / her home heading to the beach. Its a patience that glued him / her to the beach.
Which reminds me of a salesman friend of mine, who graduated from the school of knocking people's door, to be of what he is now. Maybe he is now enjoying his fruit of labor, plucked from the tree that he once nurtured with patience and hopes...
At the end of patiences and hopes... rewards are always waiting...