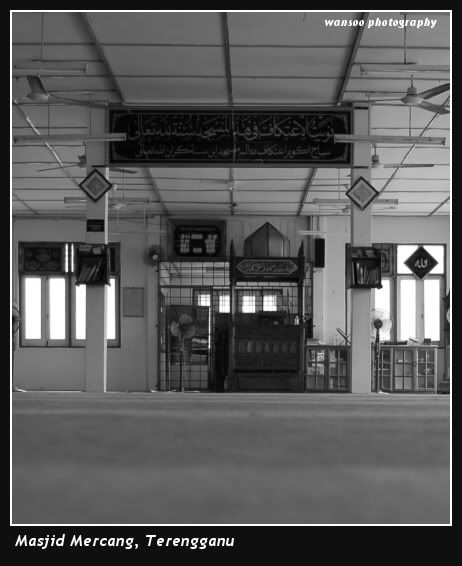 Masjid Mercang, Terengganu. About halfway from Kerteh to K Terengganu, this Masjid is one of our fav stop for Solat Jama' whenever we are travelling to K Terengganu or back to Kerteh.
Located on a strech of diversion from main road, this Masjid normally peaceful enough as this image may show.
It's an old Masjid anyway, serve the Kg Mercang community since as long as l can remember.