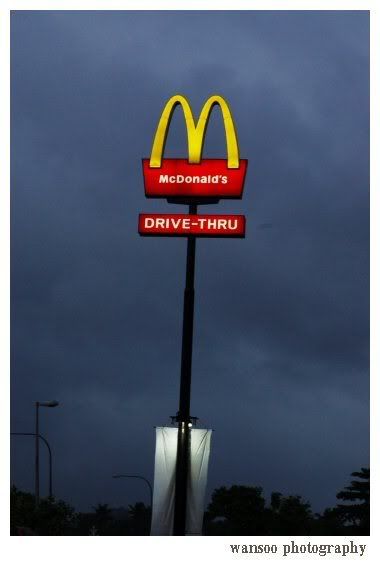 Standing like a beacon in the night is the symbol of mighty global branding. Started from a very humble begining and grows into every corners of the world carrying the same product standards, is something that we should, to the very least, wonder of how they did it.
From US of A to Egypt, from Ang Mo Kio to Chow Kit, and from Surabaya to Kerteh, the Big Mac will taste as the Big Mac no matter where it was served.
Which puzzles me, why the Kerepok Lekor Losong taste so different from gerai to another gerai which is seperated not even 20 metres away, and that still in Losong, not a continent away?